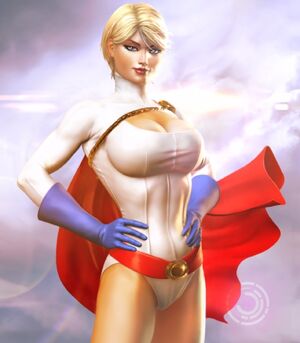 Power Girl is a playable character in Injustice: Return of the Gods, sequel to Injustice: Gods Among Us, and she was one of the first six characters announced.
Events of Injustice
Edit
Super Move
Edit
Power Girl continuously blasts her opponent with heat vision before freezing them and then shattering the ice with more heat vision.
Character Trait
Edit
Power Girl becomes more resistant to any form of attack.