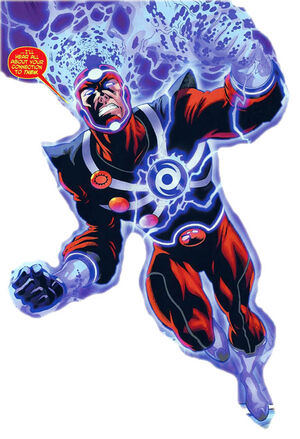 Firestorm is a playable character in Injustice: Return of the Gods, the sequel to Injustice: Gods Among Us, and he was one of the first six playable characters announced.
Events of Injustice
Edit
Super Move
Edit
Firestorm creates a flame sword out of thin air and he slices his opponent three times before turning it into a steel bar, which he then wraps around them. He creates a puddle of quicksand beneath them. After they are halfway sunk, two logs fall down and hit them on either side. Firestorm then turns the quicksand into a small explosion, which knocks them out of the ground.
Character Trait
Edit
He turns his body into living flames, which causes all attack to go straight through him, and he moves much faster.
Black Lantern
New-52
Fire Elemental
Classic
Community content is available under
CC-BY-SA
unless otherwise noted.